European Energy
European Energy builds solutions to climate change. We construct wind and solar farms as well as large-scale green energy storage. Our farms supply citizens and large corporations with green power, and secure a stable revenue to the institutional investors we are cooperating with.
European Energy offers solutions for corporations and utilities looking to buy green power or district heating. And we offer long term low risk investments to professional and institutional investors.
Investments
European Energy creates investment opportunities in wind and solar parks for professional and institutional investors. Our asset management service protects the revenue from the parks, and enables European Energy to offer a long term, low risk green investment opportunity.
Sale of power
European Energy constructs wind and solar parks in Europe and some emerging markets. We have a large pipeline of development projects, and are able to offer corporations and utilities power purchase agreement from new wind and solar farms.
EE Gigastorage
European Energy has developed an energy storage solution for district heating and cooling. It is called EE GigaStorage.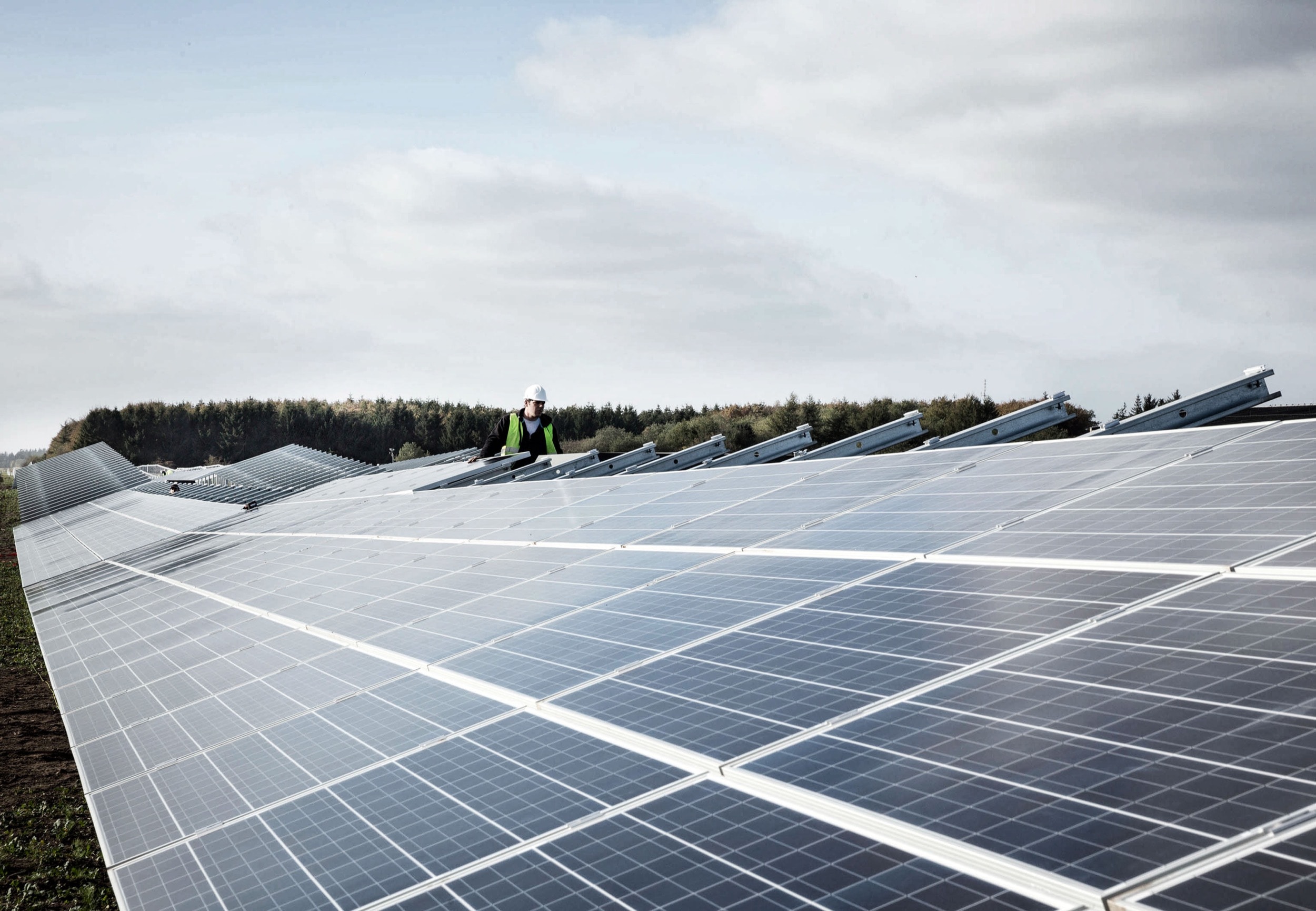 European Energy has constructed more than 780 MW wind and solar power, corresponding to the electricity consumption of more than 300,000 Danish homes.
The largest solar farm in Scandinavia: Vandel
Most citizens in Northern Europe agree that the sun is shining too little. Despite the number of rainy days, solar power is becoming an attractive business case in the Northern parts of Europe.
Offshore wind on land: Måde
The cost of offshore wind has been reduced by more than 50 percent during the last five years, and the offshore market is growing. European Energy is testing the technology.
Power purchase agreements: Nissan
Many corporations and cities are aiming to source a 100 percent renewable Energy. We are proud that many of them has chosen to source green power from some of our farms.
HQ
Visit us at:
Gyngemose Parkvej 50
2860 Søborg, Denmark
Tel. +45 88 70 82 16